<<< back
< prev
next >
The Assessor's Quandary - 2013 Industrial Assessments Levels - Elk Grove Township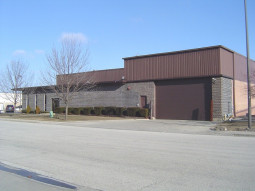 Article:
The Cook County Assessor's office has a very difficult job this year as it attempts to set equitable assessment levels. For 2013 the Chicago north and northwest suburban areas are the subject of reassessment. We have looked at a recent assessment on a small industrial building in Elk Grove Township that demonstrates the problem the Assessor faces. Industrial buildings should be the easiest and most uniform property to assess yet the sales and listing data are showing huge variations in pricing.
We recently looked at a 14,166 square foot industrial building that was substantially over-assessed that illustrates the problem. The proposed 2013 assessment for the warehouse building is $66.07 per square foot. This is clearly an over-assessment as the building has been on the market for sale at $41.50 per square foot for almost two years. To protect our clients' confidentiality we will not disclose its exact address in Elk Grove Township. No knowledgeable Chicago commercial property appraiser would value a property at $66.07 per square-foot when it could not sell with adequate exposure at $41.50 per square-foot. The problem of accurate commercial property valuation becomes very difficult when there are few market transactions.
The Cook County assessor's problem is demonstrated by the range of values he could choose from. We pulled every warehouse/industrial sale and listing from CoStar Comps in a 1 mile radius of the subject from January 1, 2010 that was between 10,000 and 20,000 square feet. We did not look in detail at the specifics of the transaction and a few of the transactions are distressed sales. According to our internal Cook County tax appraisal studies, we note that the median discount rate for industrial listings to sale price is about 20%.
As is demonstrated above, sale prices range from a high of $75 per square foot to a low of $29.55. Based upon the basic data provided, these are relatively similar buildings that shouldn't have such a huge spread. A reasonable argument could be made to assess the property almost anywhere in this range. The theory of substitution would argue that a knowledgeable buyer would look for the least expensive alternative that would put a value toward the lower end of the range.
It is critically important for commercial property owners to carefully look at their assessments. The Cook County Assessor has an almost impossible task in setting reasonable 2013 assessments. The potential for significant errors is clearly evident.